Elevate your hunting experience with the new Omega Lift, the world's most versatile fully-portable hunting stand platform.
INTRODUCING THE OMEGA LIFT
See more… atop the world's most versatile, completely collapsible, fully portable hunting stand platform.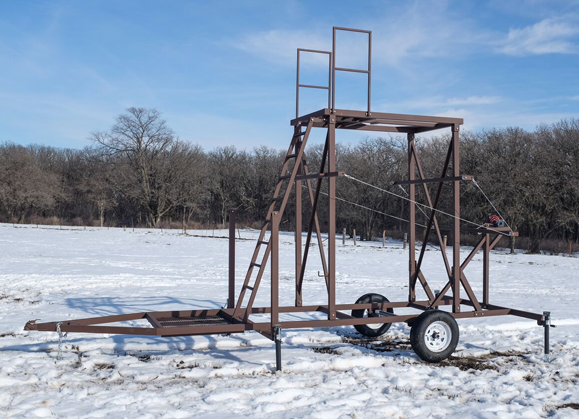 MADE IN AMERICA
Built with pride in the heartland
Completely mobile & collapsible
Setup takes less than 5 minutes
Floor height over 10 feet tall
Patented trailer design
Tow with your truck or ATV
Two earth anchor brackets
Sturdy steel frame construction
For blinds up to 79 inches
For blinds up to 91 inches
The world's most versatile, fully portable hunting stand platform.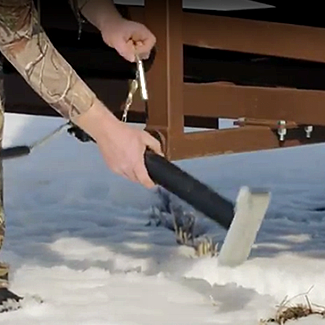 Four leveling jacks with 15 inches of travel provide superior stability on any terrain.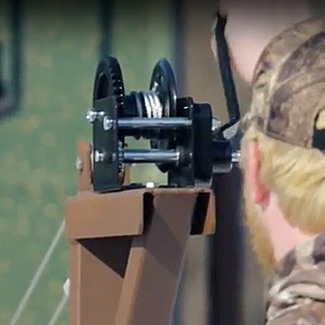 The standard brake winch is safe and easy for anyone to operate, beefy arms not required.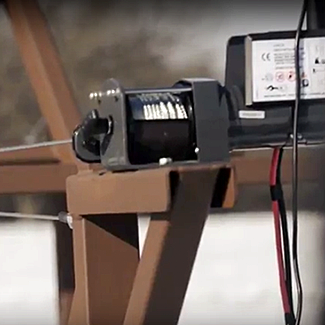 An optional battery-powered electric winch is also available for hands-free operation.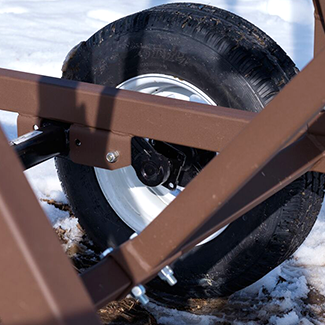 The high-quality rubber torsion axel makes your tower suitable for transport at highway speeds.
Compatible with a wide variety of blinds
from these top brands and more

!
NON-TYPICAL FOOD PLOTS
633 Leonards Way
Argusville, ND 58005
Pozarski Family Farms
29999 130th Ave
Boyd, WI 54726
B & P Sheds and Blinds
13580 Route 414
Canton, PA 17724
Augusta Ace Home Center
316 W 7th Ave
Augusta, KS 67010
Hilltop Hunting Blinds
155 N 4th St
Conneaut Lake, PA 16316
NON-TYPICAL FOOD PLOTS
46112 Hwy 51
Perham, MN 56573
MIDWEST UNDERGROUND SUPPLY
1106 32nd St. SW
Bondurant, IA 50035
Burco Sales
1537 Kentucky Ave.
Independence, IA 50644
Elite Guns & Ammo, LLC
2313 Clark St
Norfolk, NE 68701
Rob's Shop Supplies
711 W Maple
Parkston, SD 57366
BUCK HOLLOW SPORTS
776 190th Ave
Pella, IA 50219
DEER TRAK OUTDOORS
10519 State Rd D
Downing, MO 63536
Iron Mountain Adventures, LLC
1400 River Haul Rd
Central City, KY 42330
FIllback Family of Dealerships
2410 Hwy 14 East
Richland Center, WI 53581
JJC Outdoors
31835 124th St
Princeton, MN 55371
Dave Keene
Sales Rep
3461 Yew Ave
Hartley, IA 51346
Brent Keene
Sales Rep
Hartley, IA 51346
DEALERS: For more information and to review business requirements, please call 712-260-5444.
QUESTIONS? WANT TO PLACE AN ORDER?
Use the form below to request more information and we will contact you shortly!